Bob Ross
Bob the Builder
This page features GAPS member, Bob Ross as a local airplane builder.  Bob Ross is also a member of the EAA (Experimental Aircraft Association).
We joined in celebrating with Bob as he now has his fuselage on landing gear. This is an exciting moment to see his airplane on its landing gear!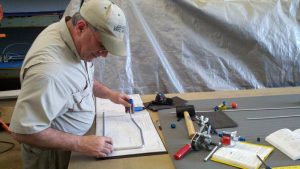 Bob works every weekend and several times during the week. He says you have to stick to the plan and make sure you discipline yourself to keep to your work schedule.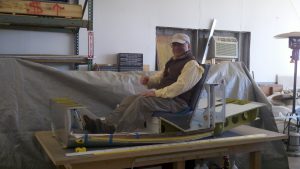 There will be more pictures and even a slide show soon of Bob's progress.